Description
Attracting numerous birds, small mammals, insects and deer, Smooth sumac (Rhus glabra) is a great addition to your wildlife habitat. Grown throughout most of the U.S.(zones 4-10) Smooth sumac is a thicket-forming shrub or small tree that is extremely adaptable to various soil and growing conditions. Flowers late spring to early summer, with yellowish-green upright cone shaped panicles, followed by a picturesque display of brilliant red berries in the fall. With fruit remaining on the shrub into winter, Sumac provides an essential source of nourishment for wildlife, as Whitetail deer and rabbits browse on the twigs and foliage and birds eat the berries.
| | |
| --- | --- |
| Common Name | Smooth Sumac |
| Scientific Name | Rhus glabra |
| Wildlife Value | Cover,Hardwood,Fruit |
| Size | 5 Gallon Rooted Container |
| Height | 5-6' |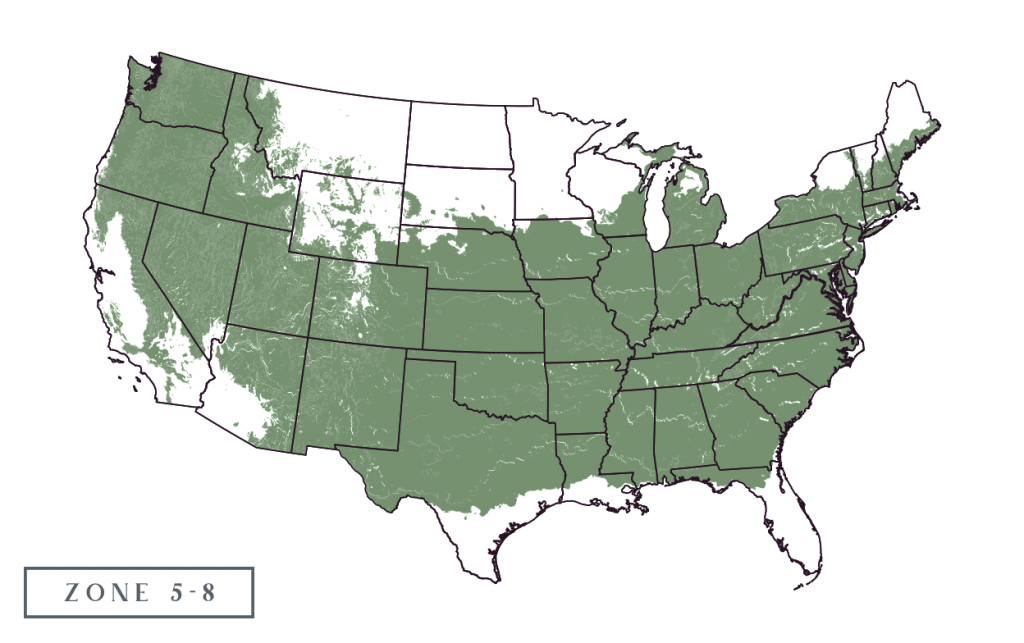 | | |
| --- | --- |
| USDA Zone | 5-8 |
| Exposure | Full sun to partial shade |
| Drought Tolerance Once Established | Medium |
At Wildtree, we believe your land can be the habitat you need it to be for healthier herds and more outdoor recreation opportunities!
Our breeding programs produce preferred trees and plants so they grow in non-native settings and transform any terrain into an appealing and hospitable environment.
We are so committed to helping you have a more hospitable land; here's our promise to you:
Custom Recommendations
Continued Product Additions
Instruction for Proper Installation
Resources and Articles