These wild pecans are genetically diverse, easier-to-establish plants grown from seed instead of the grafted clonal varieties selected for human palatability. Deer and turkeys will thoroughly enjoy the abundant crops of nuts. Deer will browse the foliage as well. They do best in well-drained, fertile sites but can take some adverse site conditions and can be quite drought tolerant after initial establishment. They're fully adaptable to both acidic and alkaline soil.

To increase each plant's success rate, our plants are shipped in fully-rooted 5-gallon containers rather than bare-root or seedling. You don't have to plant them right away, but can instead wait for the ideal day.
| | |
| --- | --- |
| Common Name | Native Pecan |
| Scientific Name | Carya illinoinensis |
| Wildlife Value | Cover, Fruit |
| Size | 5 Gallon Rooted Container |
| Height | 3-4' |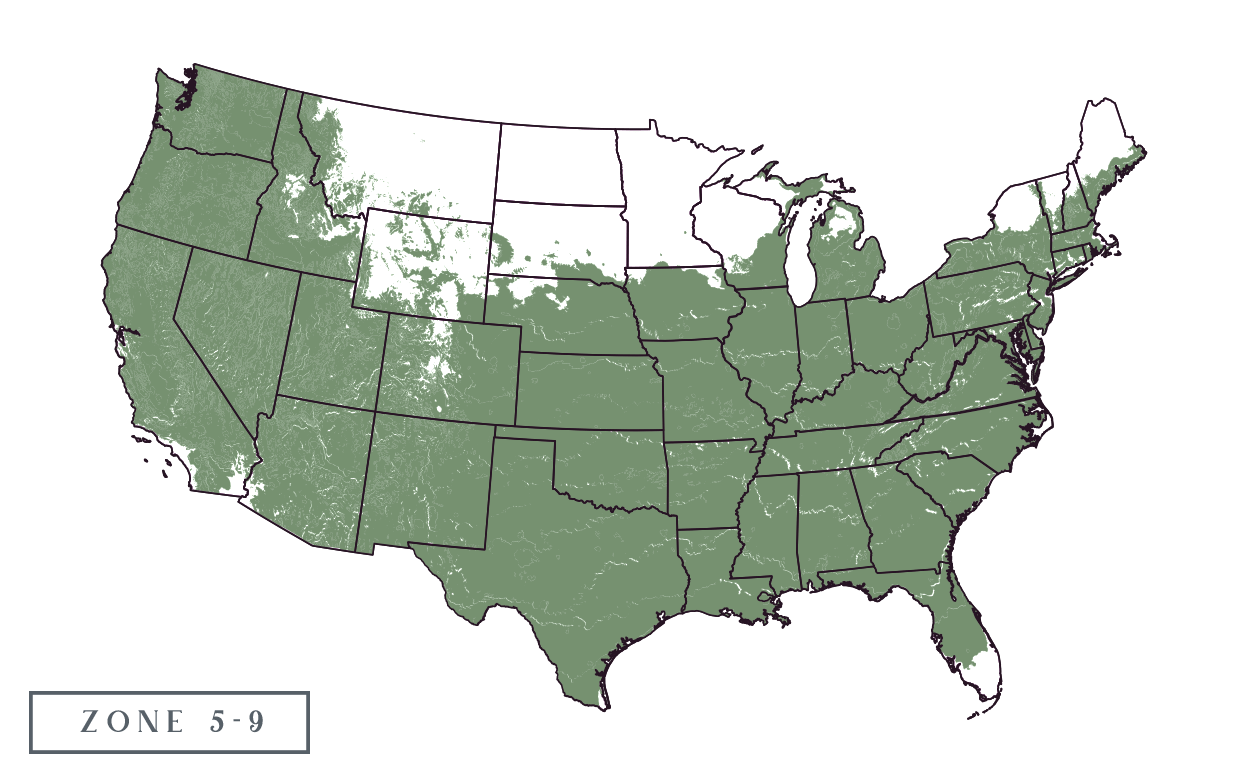 At Wildtree, we believe your land can be the habitat you need it to be for healthier herds and more outdoor recreation opportunities!
Our breeding program produces wildlife preferred trees and shrubs that transform any tract into a desirable wildlife habitat.
We are so committed to helping you have a more hospitable land; here's our promise to you:
Custom Recommendations
Continued Product Additions
Instruction for Proper Installation
Resources and Articles