Native to much of the eastern US, these shrubby plums will, over time, form ever-expanding thickets of multiple stems arising from the spreading root system, providing valuable cover for a variety of wildlife. Once established, it is very drought tolerant. Masses of white flowers cover the canopy just before the leaves appear in spring. Deer will browse on the foliage throughout the season, and the early summer plums, about the size of a large grape, are highly relished. Naturally found on sandy, well-drained soil in full sun, it prefers acidic to neutral pH and is not the right choice for alkaline conditions. This species is not reliably self-fertile, so one or more individuals planted near each other will increase pollination and fruit set chances.
| | |
| --- | --- |
| Common Name | Chickasaw Plum |
| Scientific Name | Prunus angustifolia |
| Wildlife Value | Cover, Browse Plants, Fruit |
| Fruiting Requirements | Not self-fertile, at least two individuals required |
| Fruiting Time | Early to mid summer |
| Size | 5G |
| Height | 4-5' |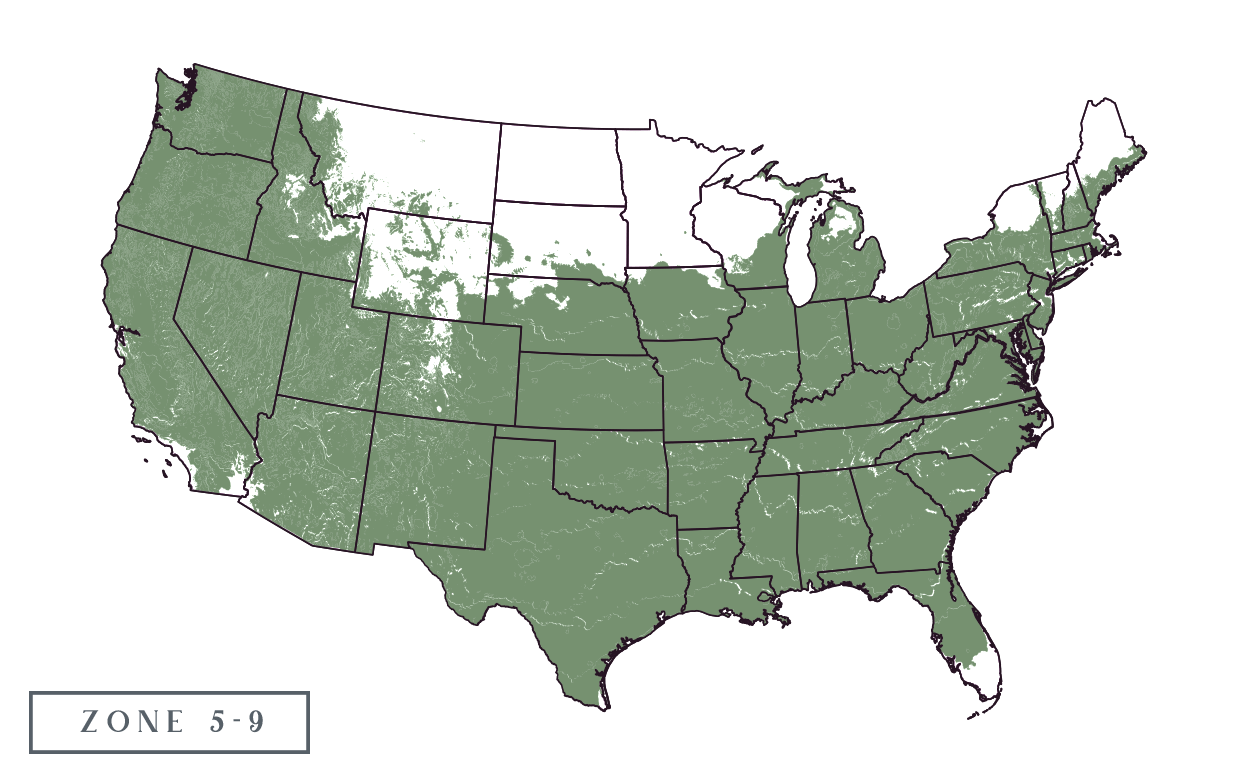 | | |
| --- | --- |
| USDA Zone | 5 - 9 |
| Exposure | Full Sun |
| Drought Tolerance Once Established | High |
At Wildtree, we believe your land can be the habitat you need it to be for healthier herds and more outdoor recreation opportunities!
Our breeding programs produce preferred trees and plants so they grow in non-native settings and transform any terrain into an appealing and hospitable environment.
We are so committed to helping you have a more hospitable land; here's our promise to you:
Custom Recommendations
Continued Product Additions
Instruction for Proper Installation
Resources and Articles