Don't Waste Money on Untested Plant Material
Plant Vegetation That Transforms Your Land Into an Appealing and Hospitable Environment for Wildlife

It's frustrating to spend time and money to improve your land's wildlife population only to have it fail. And If you're on a limited budget, getting it right the first time is even more critical. Your land needs the vegetation animals actually want for food and habitation. That's why we select for and breed wildlife-preferred trees and plants that can ensure your land will be the destination of choice year-round.
Shop Now
Effective Wildlife Landscaping
Have larger and healthier wildlife on your land.
Observe and interact with wildlife.
Better Hunts on Your Land
Score bigger and have more productive hunts!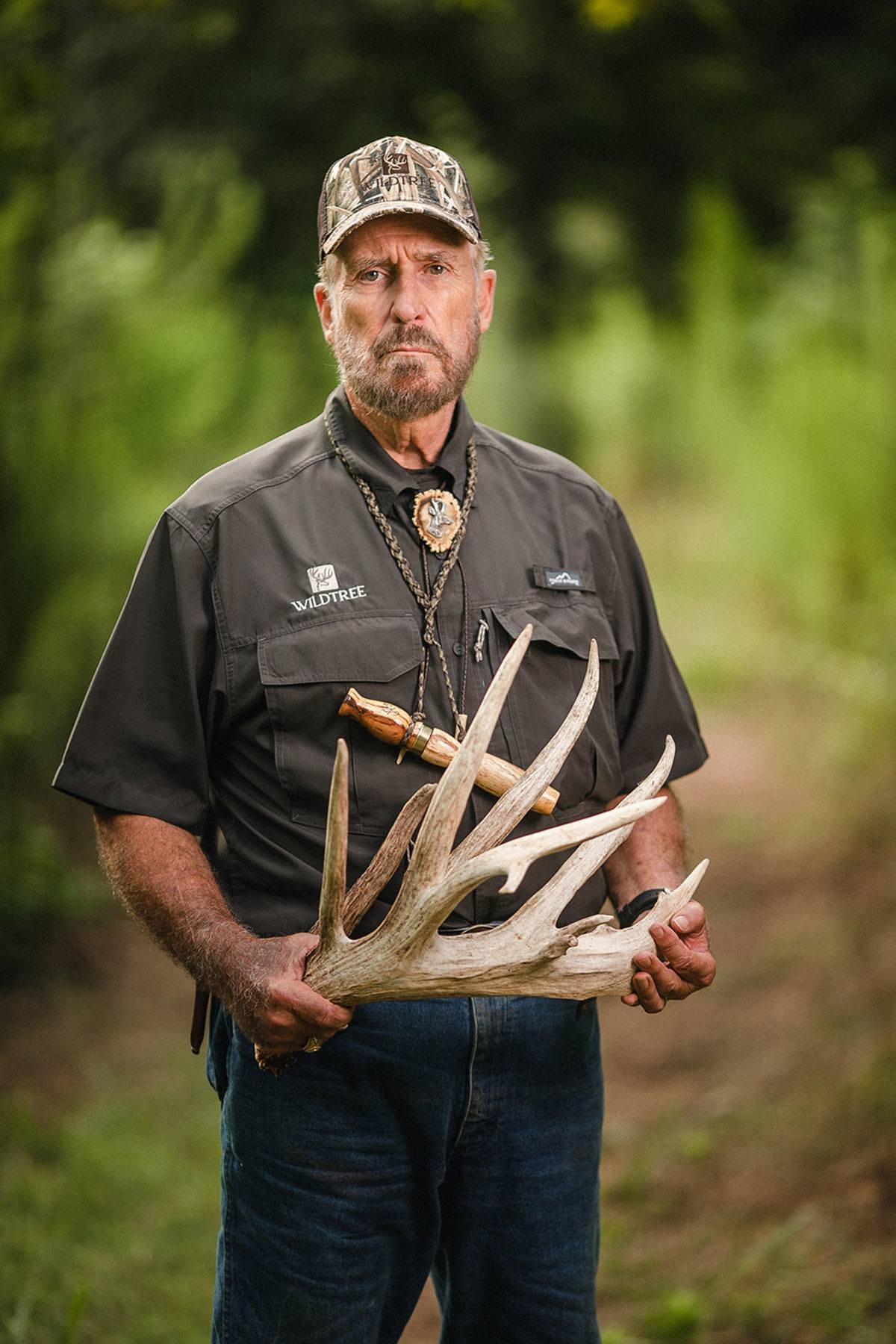 Dr. James Kroll aka Dr. Deer
We know how frustrating it is to see land's potential, yet not see it realize that potential. For over 40 years, our team members have helped hundreds of landowners, just like you, overcome the frustration of lackluster wildlife productivity.
We have comprised a team with unmatched expertise in the fields of horticulture, wildlife biology, and land management. We meticulously select and breed plants animals prefer as sources of nutrition and/or shelter year-round. Wildtree's team of experts includes some of the brightest minds in their respective disciplines, including Dr. James Kroll, aka "Dr. Deer."
Millions of hunters and landowners are devoted fans of the white-tailed deer. But only one — Dr. James C. Kroll — has earned the widely recognized title of "Dr. Deer."
And it's for good reason. As founder and director of the Institute for White-tailed Deer Management & Research, the now-retired forestry, and wildlife management professor has been professionally involved in every aspect of studying and managing North America's No. 1 big-game animal for nearly 50 years. No other professional or layman can match his intimate knowledge of whitetails or their relationship to their habitat.
Shop Now
Learn More
"Over the last four decades, I have become increasingly frustrated with the lack of quality wildlife plant materials, service and support for landowners and managers. I am proud to be associated with a truly full-service company as WildTree. Now you will have a one-stop-shopping resource for trees, shrubs and seeds that really work for YOUR area!"
"WildTree has built a comprehensive source for wildlife plant materials by bringing together the top experts in all aspects of plant development and production, as well as partnering with Dr. Deer to assure you succeed in developing your whitetail landscape. Their production facility near Houston, Texas is state-of-the-art, producing plants that are geographically matched to your property!"
"Frankly, I have been disappointed in the lack of research and development by many of the companies that offer plants for wildlife! For many, "research" means scouring the earth for new plants you never heard of, and there is no research or testing as to the effectiveness. Serving the landowner and manager is not just marketing, it is about delivering on a promise; and, providing support to assure success."
"The folks at WildTree collectively have decades of experience in producing quality plant materials! It is my honor to be a member of their team! Those of you who know me already understand that I seldom lend my name to any product; and, when I do, it is after considerable testing and experience!"
"WildTree will be the ultimate source for wildlife plants, targeted to your geographic area; and backed by service and support."
It's easy to get the wildlife landscaping that's right for you:
Let us know what hardiness zone or state you're in and what wildlife you're trying to attract.
We'll recommend which trees and plant life you'll need to add to your property.
Watch as your land develops into a "one-stop" shop for wildlife.
Wildlife Landscaping That Works
Plant Food Plots Proven to be Able to Attract Deer to Your Property
At Wildtree, we know you want to feel good about the animal population you have on your land. So, your property needs to be able to attract and sustain wildlife effectively. But if your property isn't producing the food and cover required to do that, it can be frustrating! Does that mean you're stuck with a useless piece of land? We believe your land should be able to produce the vegetation required to bring in and maintain the animal life you want it to. We produce and sell wildlife-preferred trees and shrubs that will transform any property into a destination for wildlife.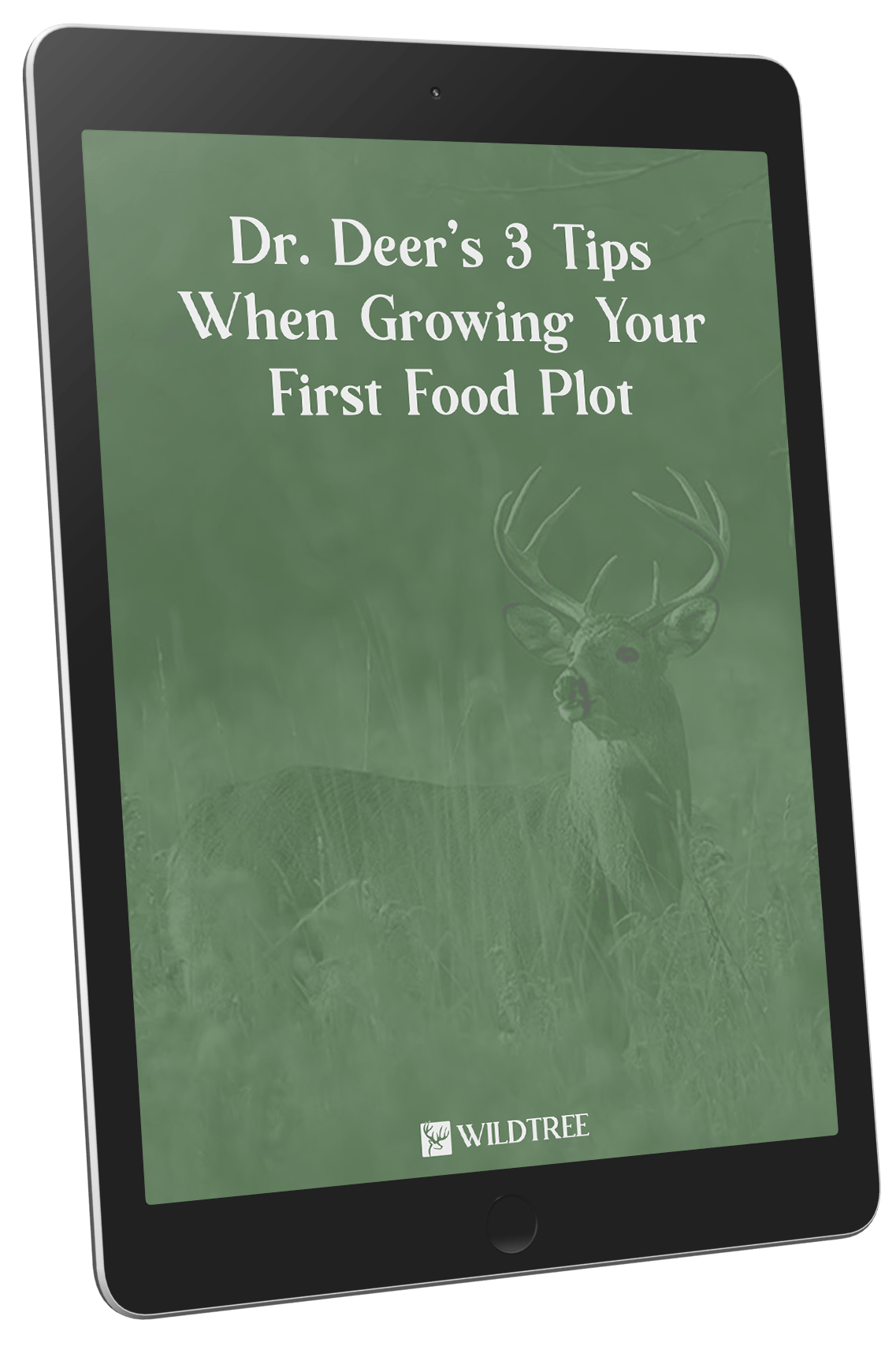 Download Dr. Deer's 3 Tips When Growing Your First Food Plot